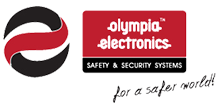 Profile
Our philosophy
Produce high quality, state-of-the-art, innovative products at a competitive price level.
Be an 'Easy To Do Business With' company.
Be customer-focused and provide excellent service.
Our mission
To be the best Greek company and be among the most innovative European companies in the Electronic Safety & Security Systems industry.
Our Sales Policy
A co-ordinated trading policy.
Provide full support to promote efficiency in our supply chain and distribution services.
Promote our products through electrical wholesalers, consulting engineers, security and fire equipment companies.
View the electrical installer as our client and the wholesaler as our partner.
Product manufacturing
Emergency Lighting
Conventional Fire Detection Systems
Analogue Addressable Fire Detection Systems
Burglar Alarm Systems
Gas Detection Systems
Control – Warning Units
Hotel Access Control Systems – Card Switches (RFID)
Electronic Room Thermostats
Electric Insect Traps (HACCP)
Emergency Lighting & Fire Detection systems for marine applications
Our production
Automated production facilities. Νew state-of-the-art mechanical equipment with 5 FUJI production lines Fully trained employees.
R&D
Highly educated and fully trained R&D personnel. Quick, effective and innovative new product development capability. Software and hardware capabilities.
Our staff
Our people are our real strength. They are: Team oriented ,Professional, Motivated,Committed to the company's vision.
Certifications
OLYMPIA ELECTRONICS S.A. is driven by quality and has adopted production and inspection procedures that help to supply the market with products that are in accordance with the European construction prototypes (ΕΝ). During production, the company applies advanced 'world-class manufacturing' processes, such as lean systems, TPM and 5S which offers significant competitive advantages. Its products carry certificates from various laboratories such as:
LPCB, VdS, Lloyds, H.E.E.Q.A.C, EVPU, BSI, CNBOP and others.
The company operates a complete management system, IQMS 'oly q', which includes quality management systems, as well as environmental, hygiene and personnel safety management systems. Olympia Electronics S.A. has been certified according to
ISO 9001, ISO 45001, ISO 14001
and, for the second time, has been accredited the European enterprise distinction in the scope of EFQM Levels of Excellence. Additionally, the company holds the bee bronze award of the European Business Ethics Network since 2011.
Exports | Sales Policy
Our trading policy is a co-ordinated one. Our strategy includes full efficiency in our supply chain. We promote our products through electrical wholesalers, consulting engineers, security and fire equipment companies. We view the electrical installer as our client and the wholesaler as our partner. We export to
72 countries worldwide
in the following geographic regions:
European Union
Eastern European countries and Russia
Middle East and Gulf states
Africa
United States of America