Aiditec Systems was born from a group of entrepreneurs with extensive experience in the field of protection against lightning and the surges that these phenomena cause.
Since its inception, at Aiditec Systems we have championed innovation in each project. Each installation that passes through the hands of our engineers is carefully studied to offer an adequate solution, always taking into account the needs and possibilities of each client.
Each product that leaves our facilities goes through different quality tests, thus ensuring the proper functioning of all of them, following as a guide the units tested and certified by the Technological Institute of Energy (ITE), an accredited and independent laboratory. We are constantly working on new products, constantly investing in R+D+I, knowing that innovation is our flag and a necessity for our customers.
We have a presence in 27 countries on 5 continents, but we do not stop there, we continue in continuous international expansion, offering advice and training in universities and companies that require it.
In addition, we actively participate as members in standardization working groups in the field of lightning protection.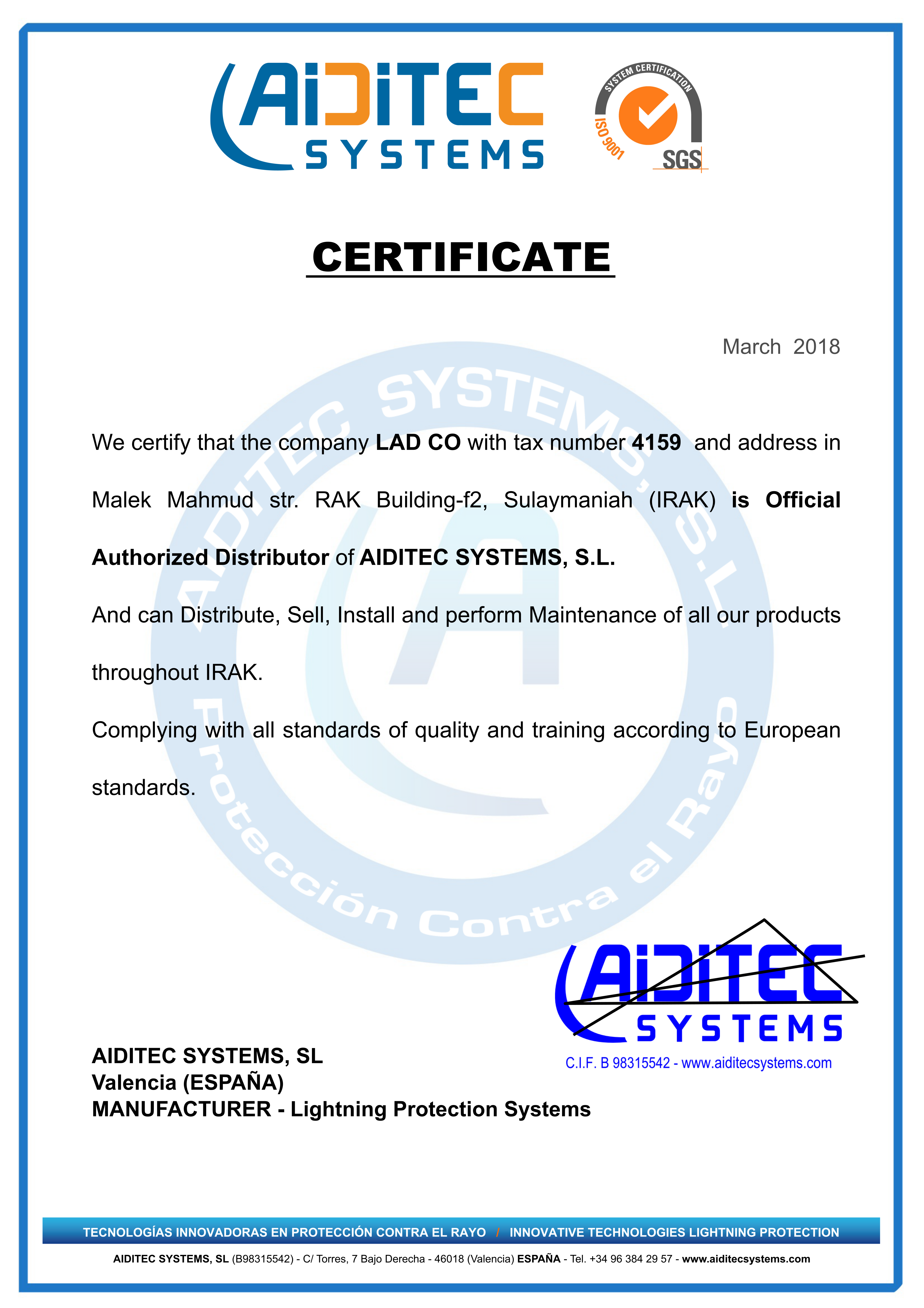 Distributor Certificate