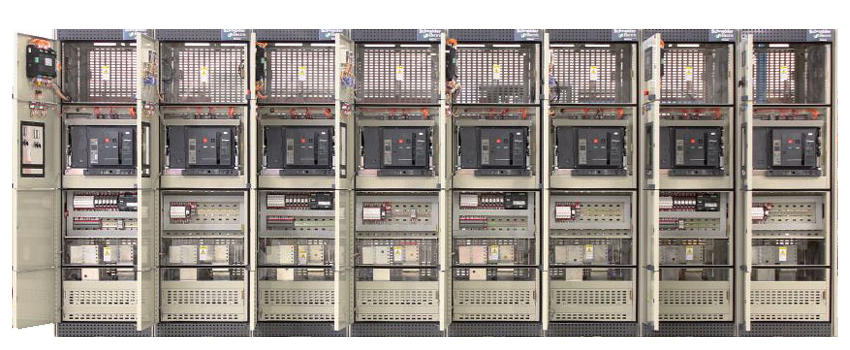 Lad switchboards manufacture is a leading provider of power solutions in Iraq including sale, installation, operation.
Our switchboard were designed and manufactured in a variety of tailor-made generator control, monitoring and synchronization panels, including:
Panels for manual or automatic operation of diesel generators.
Synchronization, load distribution and power management panels used for the synchronization of multiple generators and their connection to the local power grid.
Control and synchronization systems for temporary power plants powered by diesel or gas.
The switchboard provides a unique monitoring and control system that enables monitoring and control of each generator through the internet and/or cellular communication networks.
In order to provide the best possible solution for each client, we uses a wide range of monitors for the control, monitoring and synchronization panels.
Our control systems design team includes experts with over 30-year experience in planning generator control systems and the switchboards were designed for many utility organizations, including communication companies.
Our automatic synchronization system adopt high quality and intelligent controller which is a microprocessor-based control unit. It contains all necessary functions for protection of a gen-set and control of the generator breaker. It also contains all necessary 3-phase measuring circuits and all values and alarms are presented on the LCD display.
We use a compact all-in-one control unit designed for island mode applications and automatically carries out a cyclical self-test at start-up.