Description
THE MOST VERSATILE, COMPLETE AND EASY TO INSTALL LIGHTNING STRIKE METER.
The ADT Counter counts and records the direct strikes and surges of a lightning protection system.
It is a device that does not intervene in the operation of the protection system but is undoubtedly recommended for all installations, since it is the only way of knowing that the system has suffered a lightning strike and that a review of the system must be carried out. system to verify that everything is in correct condition and we remain protected.
Due to its design and its materials, it is robust, reliable and autonomous. It does not require an external power supply and is compatible with any lightning rod.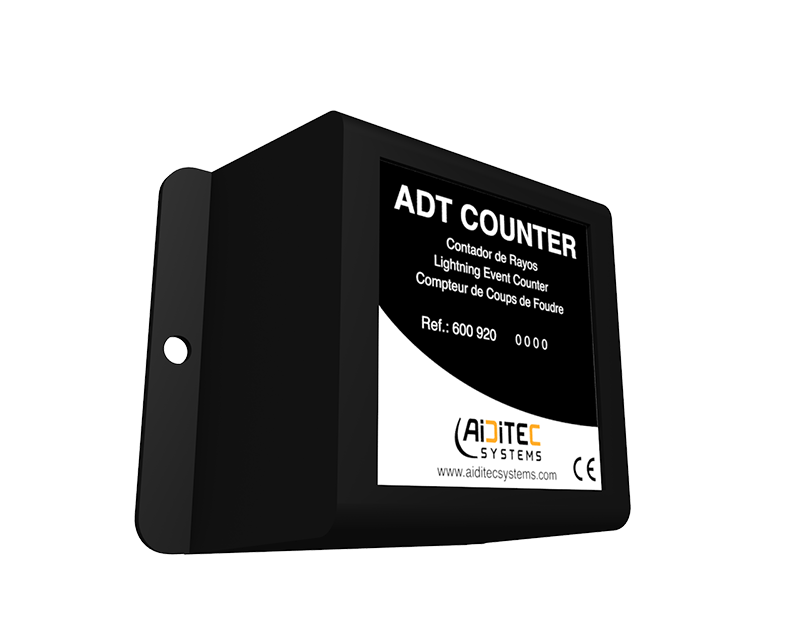 Technical data
Minimum threshold current (Itc 8/20 μs): 1 kA

Withstand and counted current (Imcw 10/350 μs): 100 kA

Valid for plates up to 60 x 10 mm

Valid for round up to Ø 15 mm

Operating temperature: from -20ºC to +65ºC

Weight: 285 grams.

Measurements: 82 x 69 x 45 mm.

Complies with regulations EN 62561-1, 50164 and UTE C 17-106.
Location and installation
The most common location is in the downpipe with the least ohmic resistance, or failing that, in the straightest and shortest. Normally just above the protection tube, 2 or 3 meters above ground level, but it can also be installed at any other point of the downspout, even in the manhole.
Quick and easy installation. It is not necessary to disconnect or section the downspout at any time. Only one Allen key is needed.